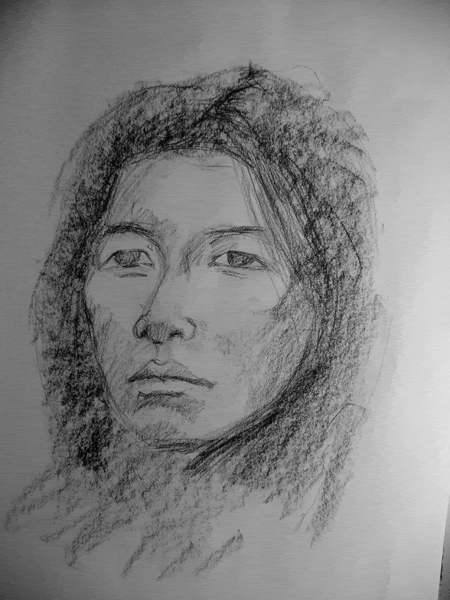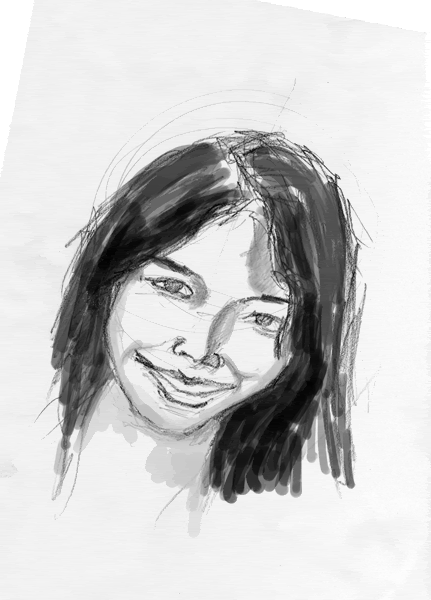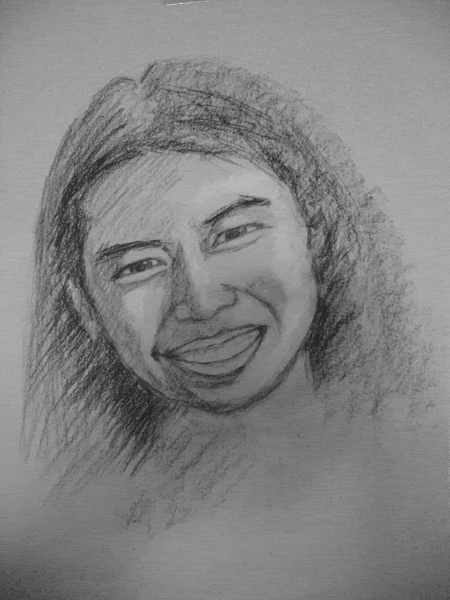 Some portraits of my friends.
Medium : Charcoal (2B mostly), Pencil (F and 7B) , Kneaded earaser, White Charcoal
Material : Regular A4 paper, 24"X21" Yellowish Drawing papers
I painted on my Crushy images at PS so as to look better.
Before I talk about the drawings, let me say that it's all my fault that I can't draw exactly as you guys are in outside. So I apologize for that. :P
The first one is Sherron portrait. It's supposed to be though. :P Hey she's a beautiful woman in reality than in the drawing. I spent more than 3 hours for that one. I could not add more details as getting afraid of losing sense of lines which saying it's she. The second and last one is my best friend Crushyyyy. She's really cool. She always comes to help me when I need. She's prettier than the drawings. Not much time I spent on them, I think I went just 1 and half hours. The third one is Poelay. Again, she's prettier than that. I spent more than 5 hours on this one like adding details and making correction again and again. When I showed that one to her, she got mad. :P my bad.
Alright, folk, let me hear something from you. Well, I am not receiving too many visitors but I am happy that my friends always come here to support me. Thanks.