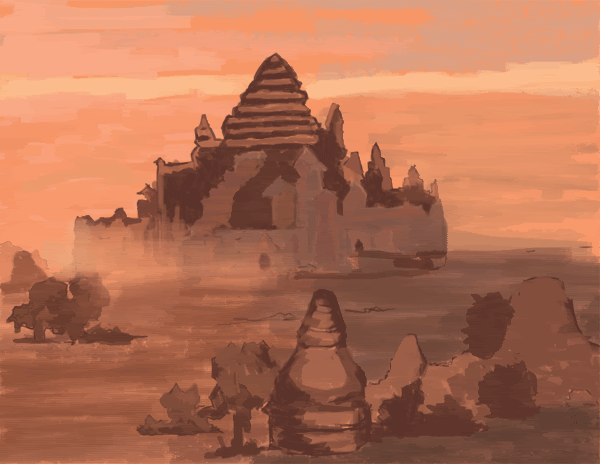 Landscape study this time. As usual did them with photo reference. I like the color on the first one. Second one is Bagan pagodas. I tried to put the mood of that environment.
Ma Hana: Thanks. I did my portrait for school work already, but it didn't look like me. :P Anyway, I will do of myself again. Oh O, don't fight, people. :P
Tee: Thanks for the comment. I think drawing is all about patient. :P Well, it's going to be long topic so let's get to it later. I will visit your wordpress blog later on tomorrow.