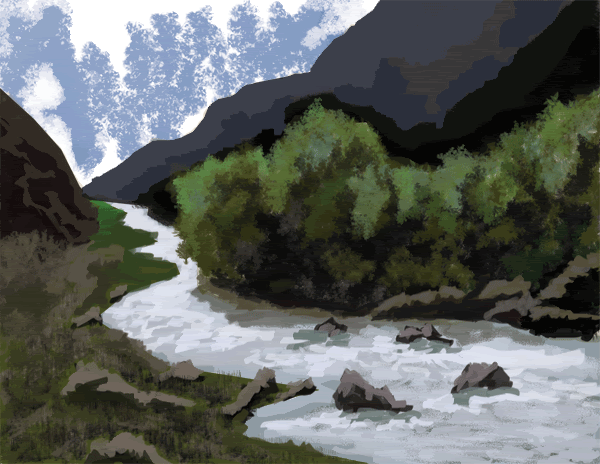 I did those landscape studies a month ago. Except for the last picture, the rest are from the photo reference. Those were my last landscape studies. I think I will do like that again.
Tommygirl : (referring to the comment at last post) Thanks for dropping by. That was Korean Barbecue restaurant. Me and my friends usually end up there on weekends. Oh, then, I will miss that Takoyaki, I don't see anything like that in Toronto, except for the Hotdog stands (they are everywhere; esp in summer, lol).
Ma Thadar: Thanks for checking in.
Frank: Thanks. I think I can send you photo of my PC desk very soon.