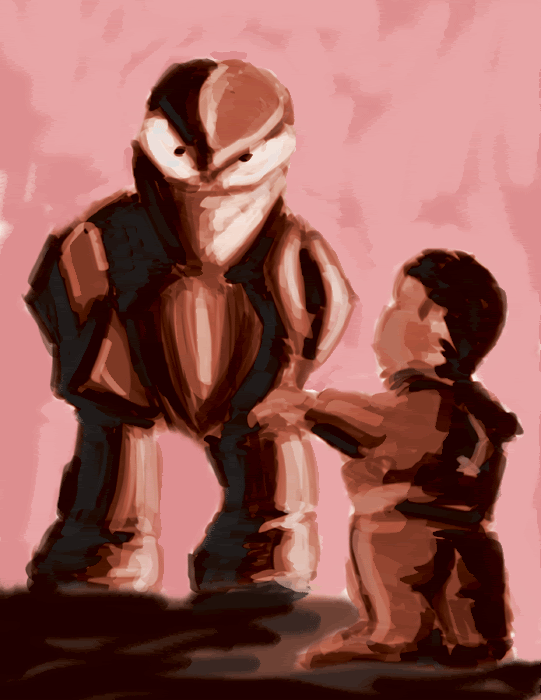 More DSG stuff.
1. Bio-Tech Running Vehicle Receives Last-Minute Tuning At Test Site
2. Bizarre New Robot-Type, For Kids, Looks Like A Living Cartoon
3. Smiling, Yellow-eyed Female Has Centipedal, Organi-Mech, Body
Not really follow the title and concept they're supposed to be. I interpreted in the way my drawing came up during the short time as those were sketches.